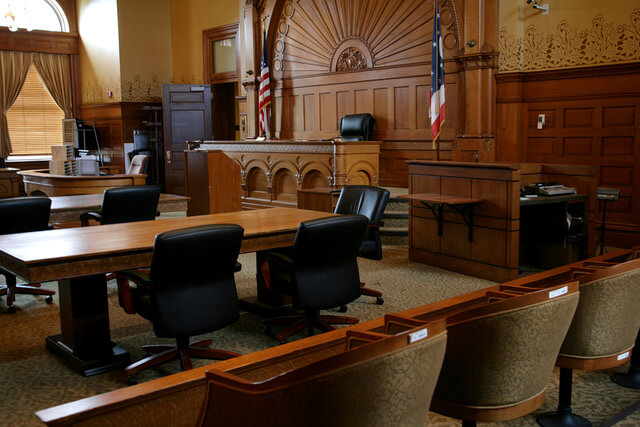 If you can learn a simple trick, Scout, you'll get along better with all kinds of folks. You never really understand a person until you consider things from his point of view…until you climb into his skin and walk around in it.
-- Atticus Finch, in Harper Lee's To Kill a Mockingbird
At its core, a trial is a battle to convince the judge or jury that the only just result is to decide in your favor. Facts alone will not accomplish that job. The trial lawyer must present the client's story in a manner that taps into the judge and/or jurors' own experiences, desires, and biases. A trial must be a succinct compelling story in which the jurors become involved and want to help.
Litigation is, by its nature, war consisting of multiple battles among parties seeking opposing results. If not settled it culminates in a trial to a jury or judge. Cases often arise through complex series of events and facts that are perceived differently by those involved. Jurors begin trials knowing little, if anything, about the events that gave rise to the dispute or about the often-complex technical matters involved. The trial lawyer is ultimately a teacher. He or she must, in a short time frame, make these facts and technical matters easily understood and teach the jury what happened, why they are there and how they – the jury – can make it right. If done correctly, a jury will feel compelled to make it right.
Douglas Koger is a trial lawyer. He has handled numerous litigation matters, from small cases involving consumer's rights too much larger, complex business litigation. His interest in trial practice and communication led to teaching Attorney Communications in the Trial Advocacy Department of the University of Houston Law School for almost 20 years. He constantly strives to serve his clients' interests with integrity and discretion and remain focused on what will achieve the best results for the clients. This obviously means different things for different clients. Therefore, an individualized, outcome-driven strategy is planned and executed for every client's case. 
Douglas Koger has over 30 years of experience in state and federal court litigation. His experience also includes hearings before state and federal administrative boards, arbitration proceedings, mediation and pre-lawsuit negotiations to avoid the expense and inconvenience of litigation. Examples of the types of litigation, appeals and/or administrative hearings he has handled include:
Business trials, litigation & dispute resolution of all types


State and federal courts
Arbitrations
Administrative hearings
Mediations

Breach of contract
Construction (Commercial and residential)
Employment matters


Employment contracts
Non-compete agreements
Wage & hour claims
Discrimination claims & investigations
Employee embezzlement and theft

Fiduciary litigation 
Fraud and Texas Deceptive Trade Practices Act (DTPA) cases 
Guardianships
Insurance coverage and unfair claims practices litigation (1st party against your own insurance company and to collect from another party's insurance)
Intellectual property
Landlord/Tenant disputes (commercial and residential) 
Negligence and negligent misrepresentation
Non-compete and confidentiality agreement disputes
Partnership and business dissolution
Tortious interference with contractual and business relations
Trade secrets 
Douglas Koger is experienced in communicating his clients' stories in a compelling manner to which jurors and judges can understand, relate to and sympathize with. Let him help you with your business disputes and litigation. If you want to learn more about Douglas Koger you may view his resume here. Better still, please call for an initial consultation.