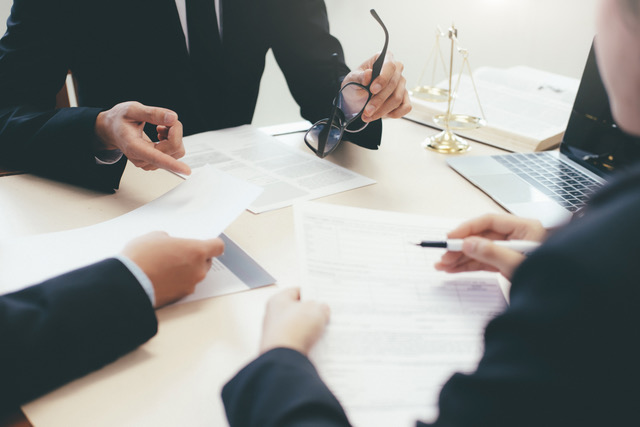 The legal and financial landscapes for small businesses and entrepreneurs are minefields in quicksand. Business owners and officers must often navigate those fields while enduring attacks and obstacles from the government, competitors, other businesses, and current or former employees. Douglas Koger guides his clients through those minefields acting as an experienced and trusted "General Counsel." As his clients' General Counsel, Douglas Koger maintains specific knowledge of his client's business and personal legal needs and remain readily available to evaluate problems and provide advice and counseling. 
Through its life cycle, a business will experience many legal and financial issues. Those issues start with choosing the business's initial financial and ownership structure and form. They continue through a myriad of issues involving its employees, customers, vendors, protection of intellectual property, and acquisition of real estate for offices and warehouses as the business expands and changes over time. Throughout this cycle, owners should consider and implement appropriate succession and exit plans. Finally, following a successful exit, business owners must consider methods to preserve and pass on what they have built. 
Douglas Koger can help you and your business throughout its birth, growth, and succession. His business services include work in the following areas:
Business Formation & Choice of Entity


Corporations (Subchapter C and Subchapter S) 
Limited Liability Companies ("LLCs") & Series LLCs
Partnerships (partnerships, limited partnerships, limited liability partnerships)

Entrepreneurs & Start-Ups
Mergers & Acquisitions (Purchase and sale of ongoing businesses)
Loans & Equity Financing
Franchises
Contracts


Employment Contracts
Non-Competes & Non-Disclosure Agreements
Leases (equipment & real property)
Purchase & Sale of Assets
Construction contracts
Software Development & Licensing
Distributorships & Sales Agency Agreements
Contracts with vendors and customers

Mergers & Acquisitions (Purchase and sales of businesses)
Employment Law


Employment Contracts
Non-Compete Agreements
Wage & Hour Claims
Unemployment Claims
Employee Discipline & Termination
Discrimination Claims & Investigations

Insurance Coverage Disputes
Trademarks, Copyrights and Protection of IP
Real estate


Purchase and sale
Leasing
Mortgages

Business Succession & Exit Planning and Implementation
Let Douglas Koger be your outside General Counsel.